Below is how PlanB Consulting can help your organisation debrief your COVID-19 response to date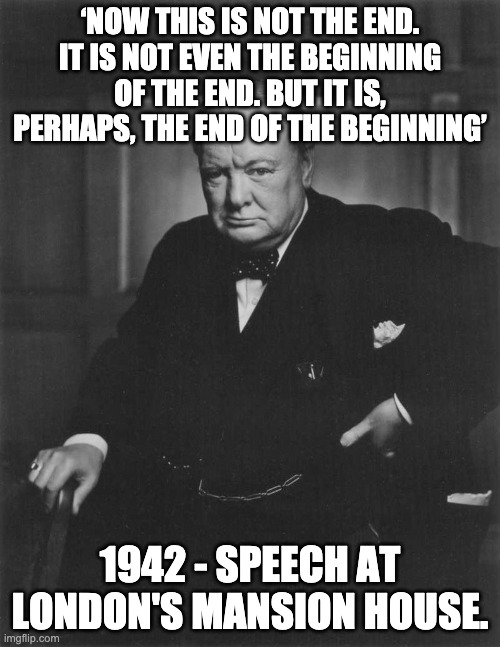 Lockdown has started to ease throughout the UK. However, this is not the end of the incident, as per the quote above we are moving into a new stage. As COVID-19 responses are going to be with us for several months yet or even years, it is your duty as business continuity professionals to take this opportunity to carry out a debrief of your organisations' response to date, alongside your planning for further relaxation of the restrictions.
Due to lockdown measures, PlanB Consulting can conduct all debriefings interviews or workshops over the telephone or through video conferencing.
Why now?
There are a number of reasons why now is the right time to debrief:
If the incident is going to go on for several months, then by the time the incident is declared over, memories of what happened will have faded and the information and lessons learned may be lost. You may have kept logs of events throughout the pandemic, but it will be more difficult to see them in the context of events occurring in a year's time.
The lockdown was imposed on all organisations and so there was limited decision making for each company in how they responded. If you are a non-essential organisation, you were given no choice but to close down. Once the lockdown is relaxed, there will be much more opportunity to interpret the rules. The first phase of the response is very different in context to the coming phases, so it's worth debriefing on its own.
The preparation before the event will have an impact on how your organisation responded and you may want to explore whether you carried out sufficient preparation prior to the pandemic taking place. Whether or not you responded quickly enough in January and February, when the coronavirus was spreading in China, could also be looked at. Again, looking at your preparation in a year's time will be difficult, with memory and the ability to see the situation in the context of events quickly fading.
There is a temptation to say that this is a unique event and so it is not worth debriefing, as it will never happen again or at least not in the same way. We know from history, even in the 20th Century, that pandemics happen reasonably often and even if another event may not occur in the same way and the government choose a different response strategy, managers should bear in mind the fact that' identical crises never happen twice, makes it all the more necessary for managers to acquire the skills of adoption, invasion and a tolerance for uncertainty'.
What you are hoping to learn from the debrief?
There are many different aspects of coronavirus you may want to review and look at during your debrief:
What level of planning did your organisation have in place before the pandemic?
Why was the specific level of planning in place?
Who was responsible for the plan and identifying potential risks?
Did your organisation's plans fit the incident, how far off were they, what assumptions were made and why/what was the difference compared to what happened?
How did your organisation respond and when? In hindsight, could you have done more and done it sooner? What was the reason for any differences?
Review the communications with stakeholders and whether the communications had the desired effect.
Did your incident management process, team(s) and procedures work as you thought they would?
What have you learned from your overall response and how could that response be improved?
There are different areas and aspects to debrief, looking at the preparation and then the linear response, as well as looking at general points. How you decide within your organisation to debrief will be very dependent on:
Time available
Senior management's appetite
Level of detail required
Even if there is no appetite for detail, you should at least be looking at your part of the organisation's response.
Planning the debrief
PlanB Consulting will use the following methodology:
Understand your organisation's requirements and what the debrief hopes to achieve, who is available and agree on the outputs
Develop purpose, objectives and debrief questions. This will be written up into a debrief instruction containing all the information for the conducting the debrief
Any documents to be reviewed by PlanB Consulting will be agreed
Interview or workshop attendees will be agreed
The instruction will be signed off
The debrief will be conducted through workshops, interviews, questionnaires and document review
A report containing the finds of the review will be produced containing the findings of the debrief. An additional option will be to present the findings in a presentation to appropriate senior managers.
Conducting the Debrief
There are a number of different ways PlanB Consulting can carry out your debrief. We will always choose the most appropriate method to meet your requirements.
Structured Debriefing: Debrief a group using Post-it notes and a 'visual' on a flip chart looking at what went well, what went badly, what you have learned personally from the incident and what your learning points are. This methodology, which is still very much in use today, was developed in the early 2000s by policeman John Arney..
After Action Review: Look at what happened, what was meant to happen and why there was a difference between the two - This method was originally developed by the U.S. Army.
5 Whys: Keep asking 'why' until you get to the root cause of an issue.
War Gaming: Use a form of wargaming to go through key areas of your response and look at what other courses of action were open and what could have happened which might have given a more favourable or worse outcome.
Next Steps
Take this opportunity to do something and complete your debrief now, as the context of the incident will have changed and memories will have faded if you wait until the incident is over!
If you would like to talk to PlanB Consulting further about conducting your debrief
or
click here and send us a message.
Our Services